Welcome to Chook Industries
---
Quotes
"Diplomacy is like laying of dominoes in rows, each arrangement is nation, no matter how small when added to the gross score can give you the lead."
Lucy P. Buzzen
---
Click here to see the latest updates to the page.
---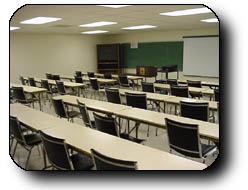 A classroom used to bring employees up to date on the latest information.