Welcome to Chook Industries
---
Quotes
"If Chook Industries said that their aircraft carrier was leaving for Hell tomorrow, I would be the first aboard!"
Irene Watson
---
Click here to see the latest updates to the page.
---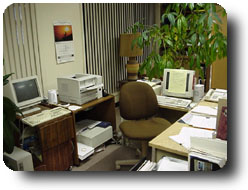 One of our offices located in Salisbury, MD. If you call us on any given day, your call could be received here.