Welcome to Chook Industries
---
Quotes
"I used to chop wood all the time until my friend said, 'Get on the Internet,' so I got connected. Then I found www.chook.net. I'm never chopping wood again. "
A satisfied customer
---
Click here to see the latest updates to the page.
---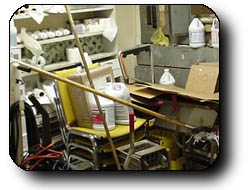 All janitors have their own closets at Chook Industries.